Harry D. Lewis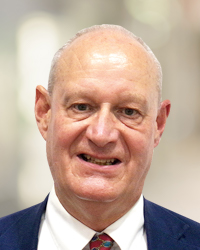 Harry D. Lewis is the founder and principal attorney at the Law Office of Harry D. Lewis, a New York law firm practicing in the areas of business and consumer bankruptcy, parliamentary law, estates and trusts litigation, and COVID-19 business takings. Mr. Lewis is available by phone for a free initial consultation at 212-859-5067.
Harry D. Lewis has been practicing law for over 40 years. His first exposure to bankruptcy law came as a law student when he served as a Law Clerk for the U.S. Bankruptcy Court for the Middle District of Tennessee. Upon graduation, he worked for a succession of law firms in Nashville, Tennessee, Miami, Florida, and New York, New York, primarily in the area of bankruptcy law with a focus on corporate reorganization and bankruptcy litigation. He has represented both debtors and creditors in many high-profile bankruptcies. Mr. Lewis' bankruptcy law experience includes:
ERISA class action and claims litigation in Southeast Banking Corporation bankruptcy case and Southeast Bank, N.A. FDIC receivership
Litigation in multiple Chapter 11 proceedings and on appeal
Litigation of fraudulent conveyance and similar claims in federal bankruptcy court and on appeal
Braniff, Inc. creditors' committee
Drexel Burnham equity committee
General Homes Corporation creditors' committee
Debtor in possession and Chapter 11 creditor committee representation
Representation of Miami Center bankruptcy reorganization trustee
Financial institutions litigation (representing banks and other creditors)
Principal and Member, Panel of Chapter 7 trustees in bankruptcy
Representation of plaintiff asbestos victims in Johns Manville bankruptcy case
Mr. Lewis is a cum laude graduate of Dickinson College and a graduate of Vanderbilt University School of Law. He is a member of the Association of the Bar of the City of New York and the Bankruptcy Bar Association for the Southern District of Florida. Mr. Lewis is the principal author of the Revised Bylaws of the Bankruptcy Bar Association for the Southern District of Florida. His article, "Enjoining Regulatory Action Against Chapter 11 Debtors," was published in the New York Law Journal (N.Y.L.J. at 1 (April 26, 1991)). He is admitted to practice in New York, Pennsylvania and Florida.