Bankruptcy May Not Stop Dischargeable Debt From Being Paid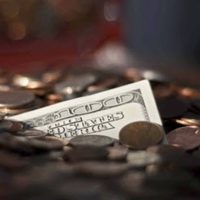 As a creditor, you take a risk when you lend money. A business you may have an account with that is in trouble financially and struggling to pay down debt owed to you is a problem. If they file for bankruptcy and you are one of the categories of debt that is considered dischargeable, then this is less than an ideal situation to be in. But bankruptcy is not a guaranteed way for a debtor to get out of paying creditors. Creditors may challenge the dischargeability of debt triggering an adversary proceeding to take place.
If you are involved in an adversary proceeding and want to challenge dischargeable debt by a debtor that owes you money, Harry D. Lewis is a New York City creditor representation lawyer who knows the system and how to tactically litigate in court. He can represent you with your dispute over the dischargeability of a debt case.
When Can a Non-Dischargeability Action Be Filed with the Court?
There are certain situations where a creditor may decide to and has the right to file a non-dischargeability action asking the bankruptcy court to deny the discharge of debt. In cases of fraud, there may be grounds for such actions. Some examples of instances where debt may not be dischargeable include:
If the debtor was approved for credit on fraud or untruths about their finances so as to deceive the creditor. This could be by way of verbal statements or written statements.
The debtor used credit to purchase extravagant luxury items right before filing for bankruptcy.
The debtor used the credit to amass cash right before filing for bankruptcy.
The debt was accumulated and used to maliciously harm another party or private personal property.
The debit came by way of the debtor engaging in criminal activities.
When a debtor acts in an unlawful way, deceptive way, or intentionally misrepresents themselves or their finances, then a creditor is well within their rights to file a legal action that holds the debtor liable for paying back their financial obligations.
For example, if you allowed a line of credit for a start-up company that was unable to be successful with operations and decided to file for bankruptcy but before that, they go and max out that line of credit, you may be able to secure repayment of those funds. It is best in these situations that when you are considered a dischargeable debt, you understand your rights and what legal options you have to repay the debt you are owed. Attorney Harry D. Lewis can answer your questions and help you figure out if your situation is one where a non-dischargeability action is appropriate.
Speak to a New York City Creditor Representation Attorney Today
Filing a non-dischargeability action and getting to the end goal of payment for outstanding debt is not always an easy task. This is where the New York City creditor representation attorney Harry D. Lews can assist you and help you secure the most ideal outcome for your situation. Call the Law Office of Harry D. Lewis today to schedule a free consultation to discuss your specific needs at 212-859-5067.