Trust Litigation In New York And Trustee Removal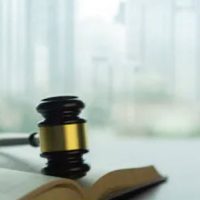 When a trust is created, the assets held within are handled by a named trustee. The trustee is expected to manage the trust to benefit the beneficiaries. But, if a beneficiary believes that the trust has violated their fiduciary duty, then they may decide to take legal action and have the trustee removed. Often in trust litigation, the position and actions of the trustee are questioned and examined. The court can look at a case where there is a challenge to the trustee and if it agrees with a beneficiary's position, then the trustee can be removed. But, this is not the easiest task. Convincing a judge to make such a decision will mean that you will have to have substantial evidence and the process can be quite complicated.
It is imperative that beneficiaries are treated appropriately and fairly when it comes to the inheritance they were deemed to receive upon a loved one's death or another time that has been outlined in a trust. A trustee has a fiduciary duty to the beneficiaries in this way. But there are several things that a trustee may do which violate said duty. When this happens trust litigation is likely the next step. For assistance with your trust litigation needs in New York, the New York City trust litigation attorney at the Law Office of Harry D. Lewis can help.
How To Have A Trustee Removed
When it is believed or known that a trustee was acting inappropriately with their duties, they may be removed and have to pay damages to the beneficiaries. Misappropriation of funds, being hostile towards beneficiaries, self-dealing, trustee incapacity, and many more behaviors can necessitate trust litigation for the removal of a trustee. When these or any other types of misconduct exist, then there will need to be supporting evidence that can come by way of testimony and documentation. A beneficiary that has all of the necessary and credible proof of mismanagement to show a judge and sway them to their side, may be successful in winning their case.
Your New York City estate litigation attorney Harry D. Lewis can petition for the removal of the trustee. In addition to removing the fiduciary, there is also the possibility that the actions of the trustee damaged the trust. If this is so, it is possible for a formal account to be filed and to embark on the process of discovery. Here, your attorney has the right to gather important evidence from the trustee, and what is requested can be broad in scope.
There could be instances where a hearing is not scheduled and is not held. A trustee that knowingly had engaged in inappropriate actions and behavior may have the ability to acknowledge this and remedy the situation to the satisfaction of the challenging beneficiary. If this happens, a hearing can be avoided. But, if this does not come to pass, a hearing will be scheduled.
During a trust litigation hearing, the judge will be presented with both sides to determine if grounds exist that warrant removal. Should this be so, then not only could the fiduciary lose their role with the trust, but they may also have a decree set forth to surcharge them for the damages they caused.
Speak to an Experienced New York City Trust Litigation Attorney Today
Removing a trustee is not a straightforward undertaking and it can also be quite costly. This is why working with the seasoned and knowledgeable New York City trust litigation lawyer at the Law Office of Harry D. Lewis is essential. Call today to schedule a free consultation with attorney Harry D. Lewis at 212-859-5067.
Source:
nycourts.gov/forms/surrogates/accounting.shtml