Eliminating Debts Through Chapter 7 Bankruptcy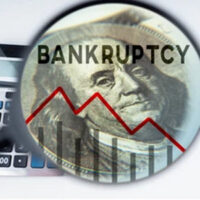 General downturns in business and ongoing impacts of COVID-19 have put many small businesses in jeopardy. Whether you are struggling to stay afloat or have already made the difficult decision to close your doors, filing a business bankruptcy can provide some much needed relief. It protects you against creditor harassment and legal actions, such as lawsuits resulting in property liens and seizures.
At the Law Office of Harry D. Lewis, our New York bankruptcy attorney can advise you on the best options available, based on your particular situation. The following details what is involved in filing a Chapter 7 business bankruptcy, what it can accomplish, and the type of business it is most likely to benefit.
Businesses That May Benefit From Filing A Chapter 7 Bankruptcy
Chapter 7 bankruptcy involves a liquidation of assets. As opposed to filing Chapter 11 business bankruptcy through the New York Bankruptcy Court, which restructures payments on secured debts, Chapter 7 eliminates unsecured debts. This is often the best choice for owners of sole proprietorships, who may face both personal and business liability for amounts owed. In some cases, easing your debt burden through Chapter 7 bankruptcy can make it easier to stay on top of other monthly costs and expenses.
Chapter 7 bankruptcy can also benefit corporations, LLCs, and partnerships in cases where losses in profits and outstanding debts are so overwhelming that restructuring payments is not an option and the best course of action is to close.  Chapter 7 liquidates remaining assets while eliminating unsecured debts.
Types of Business Debts Chapter 7 Bankruptcy Can Eliminate  
Business debts can quickly get overwhelming. Once you fall behind even a month on payments, vendors will likely refuse to provide service while high interest rates and penalty fees charged by creditors make it hard to ever get caught up. Meanwhile, you face harassment by credit collection agencies and legal actions, including repossessions and having lawsuits filed against you.
Filing for Chapter 7 bankruptcy can provide the financial relief you need to make a fresh start. It can help a small business get over temporary financial hurdles while allowing corporate owners and partners to protect themselves against further losses in income. A Chapter 7 business bankruptcy can eliminate a variety of unsecured debts, including:
Outstanding balances on credit card accounts;
Unsecured personal loans;
Medical debts incurred by the business owner;
Debts owed to suppliers, consultants, and other business service providers;
Lease obligations and past due utilities;
Personal loans and promissory notes.
Debts not included in a Chapter 7 bankruptcy include tax debts, student loans, money borrowed from pension plans, and court fines, fees, or other legal debts owed.
Contact Us Today for Help
To discuss your options in filing a business bankruptcy, reach out to the Law Office of Harry D. Lewis today. We provide the trusted legal guidance you need in dealing with outstanding debts that jeopardize both your business and your personal financial security. To request a consultation, call or contact our New York City bankruptcy attorney online.