How Will Bankruptcy Impact My Credit Rating?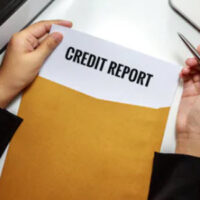 Filing for bankruptcy in New York can provide a fresh start for people who are overwhelmed with debts and falling behind in payments, giving them the chance to rebuild their financial security. One of the things that often holds people back is concern over how bankruptcy will impact their credit rating. While it will affect your immediate credit score, bankruptcy can actually help to improve your credit in the long run.
Factors That Go Into Your Credit Score
Credit scores provide important information about your financial habits, including the overall amount of debt you carry and your history of making payments. Your score impacts your ability to obtain credit cards, car loans, personal lines of credit, or a mortgage. It  also influences interest rates you pay and can factor into important decisions in your life, such as going back to school, obtaining insurance, and getting approved for rental applications.
Companies such as Experian calculate credit scores based on a variety of factors. These include:
The overall amount of debt you carry;
The types of debts and your credit history;
The amount of available credit you have compared to how much you currently owe;
Your payment history, including late payments and accounts referred to collections;
Legal actions taken against you in regards to debts, such as repossessions and court judgments.
How Bankruptcy Can Put You On The Road To Good Credit
Bankruptcy does show up on credit reports. However, there are a lot of myths about the impact it will have, now and in the future. Market Watch reports that among the most common include:
Bankruptcy will ruin your credit score. If you are overwhelmed with debts and falling behind in payments, your credit score is already tumbling.  Penalty fees and interest rates charged by loan companies make it impossible to catch up. Rather than chipping away at your credit score for months and years to come, bankruptcy breaks this downward spiral. It will lower your credit score in the short term, but provides the fresh start you need.
Bankruptcy will prevent you from obtaining credit. Once your bankruptcy is completed, you may be surprised at the number of companies willing to offer secured credit cards and small installment loans. Managing these accounts wisely will allow you to quickly obtain additional credit.
Bankruptcy remains on your credit report and reflects poorly on you. Bankruptcy can remain on your record for up to 10 years. However, your prior debts and payment difficulties will appear alongside it. This can help to illustrate that bankruptcy was your best available option at the time. It can actually reflect well on you by showing that instead of avoiding the situation, you were willing to take the steps needed to regain financial control.
Let Us Help You Today
At the Law Office of Harry D. Lewis, we can answer your questions about bankruptcy and the role it can play in rebuilding your credit score. To request a free consultation, call or contact our New York City bankruptcy attorney online today.