Protect Your Brand During Business Bankruptcy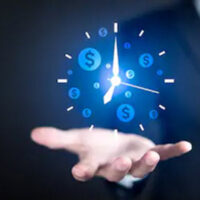 When unexpected expenses, fluctuations in the market, or other common issues arise that jeopardize your business. filing a Chapter 11 business bankruptcy can help to protect you. It acts as a reorganization, allowing you time to reassess the situation, renegotiate contracts at more favorable rates, and eliminate certain types of debts. In doing so, business bankruptcy can play an important role in your future success, provided you take steps to protect your brand throughout the process. Find out how.
Hertz Bankruptcy A Public Relations Nightmare
Your private struggles as a business owner can quickly become public knowledge once you file for bankruptcy. Rather than discouraging you from filing, it emphasizes the importance of managing your message throughout the process and taking actions to avoid negative publicity. The recent controversy surrounding rental car company Hertz is a good precautionary tale.
The problems surrounding the company's corporate bankruptcy were recently put on blast by a December 2021 article in the Los Angeles Times. The Times reported on a 'blistering' letter Hertz received from Massachusetts Senator and outspoken consumer rights advocate Sen. Elizabeth Warren, asking for an explanation on the recent decision to give up to $2 billion to a private equity firm for the purpose of buying back stock from shareholders. As the company completed bankruptcy proceedings only a few short months ago, repurchasing shares at a 25 percent premium seemed less than prudent, particularly considering other issues Hertz faced:
Mass layoffs of low and mid-level employees;
Car rental rates that increased by close to 150 percent;
Lapses in customer service, which the company previously prided itself on;
Accusations of poorly maintained rental vehicles and an increase in hidden fees.
As customers spend more and get less due to the company's financial problems, they are also hearing how Hertz executives received millions in bonuses immediately before and after bankruptcy and that investors who helped save the company are enjoying close to a 70 percent rate of return. It all adds up to a public relations nightmare.
Managing Company Communications During Bankruptcy Proceedings
As a business, filing for bankruptcy can provide the fresh start you need. Many companies come out even stronger as a result. However, you do need to be proactive in protecting your brand and managing messaging. The International Association of Business Communicators (IABC) advises the following tips:
Carefully consider the message you send to everyone associated with your business, from investors to employees, suppliers, and customers.
Acknowledge current problems while focusing on the ways bankruptcy will provide a fresh start.
Be aware of how decisions impact everyone involved.
Keep people up to date on what is happening and squash rumors as you hear them.
Contact an Attorney for Help
At the Law Office of Harry D. Lewis, we can guide you through all aspects of filing for business bankruptcy. To get the trusted legal guidance you need, contact our New York City bankruptcy attorneys and request a free consultation today.
Resources:
catalyst.iabc.com/Articles/3-tips-for-managing-your-companys-communication-strategy-during-bankruptcy
latimes.com/business/story/2021-12-13/hertz-symbolizes-everything-thats-wrong-with-american-corporations