How Does Secured Credit Work?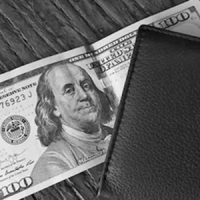 When you take out a loan for money and you put up collateral as a part of that process to be approved, the lender you are working with is considered a secured creditor. The collateral is what secures the line of credit or the loan that you have been approved for. Collateral would be valuable assets that, should a borrower be unable to pay their loan back and default, will go to the creditor as payment.
Often business owners or prospective business owners will put up collateral so that they can secure the funding they need to start their company, expand it, or make other changes. Though, if they come to find they are unable to meet their financial obligations and they cannot pay the bills, a business bankruptcy may be appropriate. If you live in New York and you are wondering what your options are for your failing financial situation, the New York business bankruptcy attorney at the Law Office of Harry D. Lewis can help.
Who are Secured Creditors?
While there can be different types of entities that may be secured creditors, typically it is financial institutions that will offer credit backed by assets. Businesses that secure an institutional business loan may use different assets to get the best interest rates possible for their loan. Personal assets like one's home, another type of real estate, or costly equipment are examples of collateral that a lender may accept.
One reason why businesses choose to get a secured loan is because of the potential for a lower interest rate. The value of the collateral reduces the risk to lenders when it comes to extending funds to borrowers. This is why rates may not be as high as they could be in the absence of collateral. The agreement made between the lender and the borrower will likely include language that indicates the lender's right to have a lien be put on the collateral property in the event the borrower is unable to repay their debt.
In cases where the borrower cannot pay their loan back to the creditor, then the creditor is within their legal rights to seize the collateral that was initially used to get the financing. Then after the collateral is taken, the creditor will sell it and use the funds to pay off the debt that remains. When personal assets such as a family home are used, for example,  this could mean that the borrower may lose their home.
Being unable to manage your financial obligations is a stressful and scary situation to be in. Here, it is best to work with a legal professional trained in bankruptcy law for technical assistance and guidance regarding the best method to remedy your situation.
Speak to a New York Business Bankruptcy Attorney Today
Help is available if you are unsure about what you should do with mounting bills that you cannot pay and a business in financial disarray. Call the Law Office of Harry D. Lewis today to speak with a New York business bankruptcy lawyer during a free consultation at 212-859-5067.
Source:
uscourts.gov/services-forms/bankruptcy