4 Different Types Of Insolvency Businesses May Face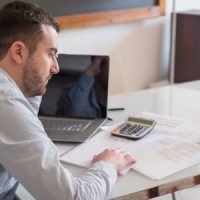 When a business cannot pay back its debt, it may become insolvent. Being insolvent does not mean the end of the responsibilities of the company. Regarding repayment, owners are not at the top of the list. Quite the opposite. The duty of using what assets or cash remain in a company will first be to pay off creditors. It is essential that an insolvent business acknowledge creditors and pay them. Specifically, secured creditors will get priority. Other creditors may not be paid back at all.
Financial issues where the bills pile up too high for the income stream are not just something that happens to businesses. Individuals may also become insolvent too. However, avoiding insolvency may be impossible if you are a New York City business that is losing revenue and cannot pay your debts. Exploring bankruptcy options may be the only way to manage debt.
Entrepreneurs with insolvent businesses and resorting to bankruptcy may speak to the experienced New York City business bankruptcy attorney Harry D. Lewis. With more than four decades of experience, attorney Lewis can offer technical guidance to help you better get your financials on a more secure footing.
Types of Insolvency
Insolvency is not bankruptcy. It is possible to be unable to meet one's financial burdens and, as a result, be insolvent, but that does not mean one is bankrupt. Bankruptcy is a tool to help those that are insolvent better manage their debt situation and get it under control.
Insolvency can be one of four types, including
Cash-flow insolvency happens when a payment date for a debt comes around, and the debtor does not have the monetary funds to pay it. Cash flow insolvency, generally, is something that individuals struggle with. However, businesses can be cash-flow insolvent, too.
Balance sheet insolvency is when the debt accumulation is worth more than the entity's assets.
Cash-flow insolvency with balance sheet solvency occurs when the cash is not there to pay bills that become due. However, the value of the company's assets exceeds the debt owed.
Cash-flow solvency with balance sheet insolvency happens when there are funds to pay current bills, but money will be lacking and debt much more than a company can pay back down the road.
No matter what type of insolvency you face, there is no doubt it comes with a great deal of stress. The long-term implications of insolvency, like tax issues and severe damage to your credit rating, for example, do not reduce the tension or pressure that is experienced by such a difficult situation.
Speak to a New York City Business Bankruptcy Attorney Today
Bankruptcy happens frequently as not every business is set up or managed to be successful. As of March 2021, the Administrative Office of the U.S. Courts reported that there were 473,349 cases of bankruptcy throughout the country.
When bankruptcy is the only method to remedy your deteriorating financial situation, working through the process efficiently and with your best interests in mind is critical. Call the seasoned and proficient New York City business bankruptcy lawyer at The Law Office of Harry D. Lewis today at 212-859-5067. Initial consultations are always complimentary.
Source:
uscourts.gov/news/2021/05/03/new-bankruptcy-filings-plummet-381-percent