How Does New York Law Describe The Insolvency Of A Business?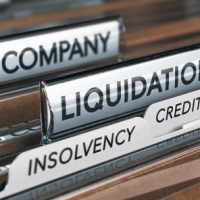 Whether monthly, quarterly or annually, bills for goods and services come with a due date that payment must be made. It is essential to pay on time because late payments may come with additional fees and penalties. These extra costs can add up very fast and make what would have once been an affordable bill so high that paying it down could become a major challenge. Creditors typically will not let debt slide and will take action to come after debtors for repayment.
If you do not have the actual cash on hand to pay off your bills by their due date and you miss those deadlines, you will be considered an insolvent debtor. Many negative implications can result when insolvency takes over. Bankruptcy may be necessary to address and fix the problem.
New York City business owners can meet with the New York City business bankruptcy attorney Harry D. Lewis to learn more about what they can do to get their finances back in order and manage an overwhelming debt situation.
Insolvency in the State of New York
The New York Uniform Voidable Transaction Act describes insolvency as a situation where the fair valuation of a debtor's assets is less than that of their debts. When debts are due, it is imperative to pay. Debtors that do not have the financial means to do so will be considered insolvent.
When a business in New York is insolvent, it should connect with its creditors regarding its dire financial situation. Potentially a compromise may be worked out, and debt can be managed. The creditors may be willing to forgive some portion of their debt. Though concerning taxes, this could be seen as income by the Internal Revenue Service.
Where debts cannot be resolved between insolvent businesses and creditors, other means to manage financial woes must be taken. Here bankruptcy would be a final alternative that may be used to address a business's debt situation. Depending on a business owner's objectives and circumstances, different types of bankruptcy may be utilized.
The most common types of business bankruptcy are:
 Chapter 7 Bankruptcy
With Chapter 7 bankruptcy repayment can be terminated, and no repayment plan is made. Chapter 7 is a relatively quick and easy way to manage the debt burdens a business may have. This is why it is utilized so often.
   Chapter 11 Bankruptcy 
While a pricier option, Chapter 11 bankruptcy can take longer to manage, but it also allows a business to avoid having to shut its doors. As the company defines a repayment plan and restructures its financials, debts can be repaid over time, and a business can stay current and open. Due to the complexity and cost of Chapter 11, large companies will choose this option more often than small businesses.
Speak to a New York City Business Bankruptcy Attorney Today
With high emotions and stress elevated, it can be challenging to think clearly and determine the best strategy to get debt under control. Working with an experienced attorney who understands business bankruptcy can help business owners reduce their anxiety and protect their interests by finding the right solution for their circumstances.
Call The Law Office of Harry D. Lewis today to speak with a New York City business bankruptcy lawyer during a free consultation at 212-859-5067.
Source:
nysenate.gov/legislation/laws/DCD/A10