Should Your Business Restructure Your Outstanding Debt?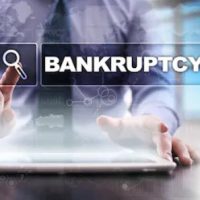 The creditors are relentlessly calling you and hounding you about overdue bills, and you are working as hard as possible to remedy your distressing financial situation. As a business owner, your job is more than full-time, and you rely on the success of your business to be profitable so you and your employees can earn a living. Also, your business must generate income that can pay your vendors and other overhead you have to keep your company functioning.
When it becomes clear that your business's balance sheet is in the red, taking quick action to turn things around is imperative. Before allowing emotions to dictate how you react to the financial hardships you are enduring as a business owner in New York City, it is best to take a step back and determine if there are other options to get your finances back on track. For help with this, the New York City business bankruptcy attorney at the Law Office of Harry D. Lewis offers dedicated and experienced assistance.
Choosing Debt Restructuring for Your Business
Many businesses have their ups and downs. There may be seasons or times of the year when they are very profitable and those times when they are leaner. When financial resources are tight, this can be an extremely distressing situation to have to manage. But often, at some point, all business owners go through some financial troubles, especially in the first years of business operations. The Federal Reserve conducted a survey in 2019 that indicated that as high as 70% of all small businesses in the United States had excessive debt.
If your business is being challenged financially, turning to bankruptcy may seem like the right action. In some cases, this could be so, but restructuring debt may be a better alternative in others. Considering how much effort and money you put into your business, giving up on it if there could be other options to keep your doors open may be more feasible.
Ultimately, creditors, banks, and lenders do not want to take any losses. This is why they may be more open to a business that wants to renegotiate terms of paying back outstanding debt. Suppose a company can restructure its debt and obtain more amenable repayment terms. In that case, it may be possible to eliminate delinquent debts and make your finances sound again so that you are once again profitable and can continue your operations.
Work with a New York City Business Bankruptcy Attorney Today
It may be possible to avoid bankruptcy through debt restructuring, and if you would like to learn more about this approach, working with an experienced attorney can be helpful. The New York City bankruptcy lawyer at the Law Office of Harry D. Lewis can help business owners with negotiations that yield favorable results. If you are weighing your options regarding what to do with outstanding debt, restructuring your debt may be workable.
Call the Law Office of Harry D. Lewis today to schedule a free consultation at (212) 813-8393.