5 Tips To Establish Credit Small Businesses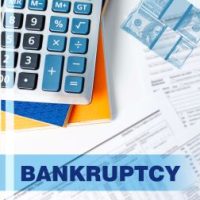 Starting a new business can be an exciting endeavor. Making a business successful takes work and effort, but it is possible. There are many aspects of a flourishing business, including its standing financially. A good credit score can help a business thrive and grow. When your business's credit is in good standing, you will have a much easier time with many aspects of operations, such as securing capital, negotiating agreeable terms with vendors, and obtaining more affordable insurance costs.
How Small Businesses Can Establish Their Business Credit
It is critical for business owners to have good credit personally, but it is also helpful for the business entity to have established credit. To start building credit in a business, business owners can do some things, like opening a business credit card, for example. Other ways to build credit for your business include opening up credit lines with vendors or a bank.
These top tips for establishing credit for your business entity can be helpful when you are just getting up and running:
You want your business to stand separately from your identity so incorporating it will work for this purpose.
Apply for a Federal Identification Number. The nine-digit EIN acts for your business similarly to the way your Social Security Number does for you.
Get your finances for your business in order. Set up business bank accounts and credit lines in your company's name.
Develop relationships and contractual agreements with vendors in your business name.
Set up the internal operations linked to your business. So your phone line should be a separate number meant for your business and paid by its accounts, have a dedicated professional email address, and link all other operating aspects of your business to your business name.
Once you are organized, and everything is in place, keeping on top of it all is critical. Update your calendar with the dates of your bills so you can prepare for them before they come in. It is essential to pay your bills before or by the deadline to maintain a good credit score.
If you have an issue with a vendor who will be impacted by your inability to pay on time, connect with that vendor ahead and see if there is a way to work things out. Sometimes, proactive action in good faith can go a long way to obtaining some flexibility. Small start-up businesses usually do not have ample resources to tap into while they are in the process of increasing profits. There could be times when funds are short, but if you act quickly before things get out of control, you may be able to salvage a distressing financial situation.
Considering that the Bureau of Labor Statistics indicates that as many as one in five new businesses fails within five years, it is not an understatement to say that starting a profitable business that succeeds is challenging. Though, just because a first endeavor does not work out, that does not mean a second attempt to build a new business will also be unsuccessful.
Speak to a New York City Business Bankruptcy Attorney Today
If your business is facing financial struggles, exploring your bankruptcy options may be the right way for you to put an end to a company that did not work out in exchange for starting over with a more promising future.
New York City business owners can call The Law Office of Harry D. Lewis to discuss how bankruptcy may work for them and help them regain financial health. For a free consultation with an experienced New York City business bankruptcy attorney, please call 212-859-5067.