Chapter 11 News – The Sackler Act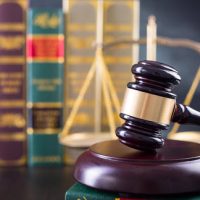 Purdue Pharma filed for Chapter 11 bankruptcy protection in 2019 due to opioid business liabilities. Purdue had faced thousands of lawsuits from numerous governmental agencies because of alleged harm that opiates like OxyContin caused to communities and thousands of individuals.
 The Sackler Family
The Sackler family, owner of Purdue Pharma, had an estimated $10.8 billion in assets and Sackler family members were named in many of the lawsuits involving Purdue Pharma. Because of a bankruptcy code loophole, the Sackler family was successful in obtaining personal protection from creditors even though the Sackler family members in question did not file for personal bankruptcy.
How Did That Happen?
Under a settlement agreement with 23 states and almost 2,000 local governments, the company would have had to pay almost $10 billion to plaintiffs. The Sackler family was to be responsible for approximately $3 billion of that settlement. Objections to the settlement ultimately caused the Sackler family to pay up to $6 billion when the case was finally settled.
When a bankruptcy petition is filed, an automatic stay ensues where all lawsuits and claims are frozen until the bankruptcy trustee along with the bankruptcy court attempts to sort out debtor and creditor interests. Usually, this automatic stay would only pertain to actions against debtors–in this case Purdue Pharma–and not to those that were merely named individually in lawsuits but did not file for personal bankruptcy.
In the Purdue Pharma case, however, the court invoked Section 105(a) that gives the bankruptcy court a wide power to  "issue any order, process or judgment that is necessary or appropriate" to the bankruptcy proceedings. With the power of Section 105(a) behind them, the Sacklers reached a settlement with most of the parties that shielded the Sackler family from then-current and future opioid-related lawsuits.
The amount of money that would be paid to plaintiff communities was huge, so states agreed to limit the Sackler liability. The Sackler family argued that if no settlement were reached soon, their assets would be consumed in legal fees and not paid to plaintiffs. In other words, if the case dragged on, there would be no settlement money left.
Settlement Angered Families
Even though Purdue Pharma and the Sackler family settled for billions of dollars, many government officials along with many plaintiffs were aggravated with the decision to let the Sacklers off the hook personally. Therefore, the Sackler Act was introduced into Congress.
The Sackler Act
In March, 2021, Representative Carolyn Maloney and Representative Mark DeSaulnier introduced the  Stop Shielding Assets from Corporate Known Liability by Eliminating Non-Debtor Releases (SACKLER) Act,that, if enacted into law would prohibit individuals that did not file bankruptcy from obtaining lawsuit releases merely by asking a bankruptcy court for protection. Actions against a non-debtor could be stayed for up to 90 days, but could not be permanently released. The Sackler Act is still in the introductory stages in Congress and has not made much progress toward eventual passage into law.
Chapter 11 Help
If you need help with a Chapter 11 proceeding or if you are a creditor looking for help in navigating a customer's Chapter 11 filing, be sure to call New York City bankruptcy lawyer Harry D. Lewis today at 212-859-5067. Free initial consultations can also be scheduled online.
Source:
oversight.house.gov/sites/democrats.oversight.house.gov/files/MALONE_033_xml.pdf