FAQ About American Small Businesses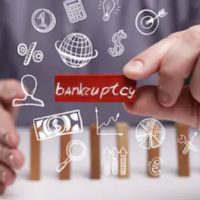 Starting one's own business takes much planning, effort, and strategizing. When a business owner first opens their doors unless they have owned a business in the past, they are learning how to wear every hat in terms of being responsible for every operational aspect of their company for the first time. Financials, marketing, operations, supply and demand, hiring and human resources, location identification, market trends, figuring out target audience, vendor and customer relations, legal issues, and much, much more. Until a business is truly thriving and in a position where the business owner can start putting others in these strategic positions a new business owner has a full plate when it comes to responsibilities and functions.
Small businesses make up 99.9% of businesses that operate across the United States. For these businesses, financial challenges, competition, consumer enthusiasm, and growth strategy are all important issues to acknowledge and can make or break a business. The nature of the business can ebb and flow, meaning, that there may be times when business is robust and quite profitable and then there are times when working hard to bring business in to pay the bills is a challenging task, to say the least. If you have gone more months than not of being unable to bring in sufficient enough capital to meet your financial obligations, bills and overhead may be adding up quickly. Getting a handle on things sooner than later is usually the best approach.
If you need help with mounting debt and bills, the New York City business bankruptcy lawyer Harry D. Lewis may be able to help.
Frequently Asked Questions About Small Businesses in the United States
Whether you are a business owner or not, or if you want to dip your toes in the world of being one's own boss, you probably have questions. Some of the most common questions people ask about small businesses in the United States include:
How Successful are Small Businesses in the United States?
The Bureau of Labor indicates that the longer a new business is operational the more the chances for it to fail increase. This may seem counterintuitive because if a business can keep its doors open for a certain amount of years this should be an indicator of future success. But, the opposite appears to be true. After year one, 20% of businesses fail, by year five 50% go under, and by 10 years only a third remain.
2. How Prevalent are Small Businesses in the United States?
The grand majority of all businesses that exist across the country are small businesses accounting for 99.9% of all ventures.
3. How Long Does the Average Small Business in the U.S. Stay Operational?
Your average American small business will only last approximately 8.5 years.
4. What Industries Have the Most Long-Term Success?
The different business industries that report the highest rates of success include home improvement, cleaning and housekeeping, tutoring, fitness instruction, and delivery services.
5. How Much of the American Population Works for a Small Business?
In 2021, 46% of the workforce in the United States was employed by a private small business.
Speak to a New York Business Bankruptcy Attorney Today
If you are one of the many people that started a new small business but are struggling financially to keep the doors open and stay in operation, there could be legal pathways to alleviate your financial hurdles and potentially, even keep your business functioning. To learn more, please call Harry D. Lewis, a New York business bankruptcy attorney today to schedule a free consultation at 212-859-5067.
Source:
bls.gov/cps/cpsaat18.htm