Five Qualities To Look For In Choosing The Best New York Business Bankruptcy Attorney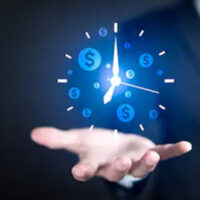 For businesses that are struggling, filing for bankruptcy often provides the fresh start you need. It can help you overcome financial hurdles and maintain profitability or protect you against liability in the event you decide to close your business. In either scenario, you want to have the best New York bankruptcy attorney on your side, guiding you through the process. The following are five important qualities to look for:
Thorough knowledge of bankruptcy laws: Bankruptcy can help level the playing field for struggling businesses and limit personal liability. However, it is one of the most complex areas of law. You need someone with a thorough knowledge of U.S. bankruptcy laws and how they apply in different situations to guide you in the options available.
Extensive experience in local bankruptcy proceedings: While bankruptcy is governed by federal law, where you live will determine in which jurisdiction your bankruptcy petition is filed. in New York City or the surrounding areas, this means going through the United States Bankruptcy Court for the Southern District of New York. Inexperience in dealing with local court personnel and procedures could delay your bankruptcy petition, costing you money and potentially jeopardizing your business.
Legal expertise in handling a variety of different types of bankruptcy cases:
There are two main options in filing a business bankruptcy. Chapter 7 is generally referred to as a liquidation of assets and can help to eliminate debts and prevent personal liability in the event a business closes. Chapter 11 bankruptcy is a reorganization of assets and debts, allowing you to renegotiate contracts with suppliers and leases on equipment while maintaining relationships. In choosing the best bankruptcy attorney, you want someone with legal expertise in guiding businesses of all types and sizes through the process in the most effective and efficient manner possible.
A respected reputation in the legal community and those involved in the bankruptcy process: Filing for bankruptcy involves dealing with other legal professionals, creditor representatives, and courthouse personnel. Having someone with a respected reputation among these people aids in negotiations and can help ensure the best possible outcome in your case.
Proven dedication to clients: Considering all that is involved in filing for bankruptcy, the issues addressed during these proceedings, and the impact it could have on your future, you want a bankruptcy attorney with a proven dedication to their clients. This includes diligently defending your rights throughout the process and regularly communicating with you regarding the status of your case.
Let Us Help You Today
When looking for the best bankruptcy attorney in New York, look no further than the Law Office of Harry D. Lewis. Our skill, years of experience, reputation in the legal community, and dedication to our clients help you get the best possible outcome in your bankruptcy case. To request a consultation, reach out and contact our New York City business bankruptcy attorney online give our office a call today.