How Business Bankruptcy Applies To Your Commercial Lease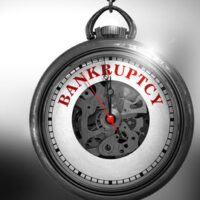 When your business is in trouble and you are falling behind on bills, making commercial lease payments is likely to be one of your biggest challenges. Find out how you can address this issue through business bankruptcy, whether you opt to close or remain open and reorganize your debts.
When Your Business in Closing: Getting Out Of A Lease Under Chapter 7 Bankruptcy
The New York City Commercial Lease Guide can be an important tool for small business owners, guiding them in what to look for and explaining common leasing terms in the city that are likely to apply. It warns that one of the primary things you need to be aware of is that the lease will almost certainly favor the property owner, providing numerous stipulations for them to collect what is owed if you fall behind on rent or try to break the lease for any reason.
While there may be stipulations regarding assignment, subleasing, and security deposits, all of these issues become subject to a different set of laws once you file for business bankruptcy. In the event your business is closing, filing a Chapter 7 bankruptcy petition may provide you with the following protections:
Can prevent the landlord from keeping any security deposits or applying them to outstanding amounts owed;
Can release you from being responsible for subletting the property if your business closes and your break the lease;
Can keep the landlord and their representatives from contacting you in regarding past due amounts owed or filing a lawsuit against you;
Can protect you from having to continue to pay rent or a settlement for a property you are no longer using.
Dealing With Potential Lease Issues Through Chapter 11 Bankruptcy
Closing a business means you no longer need the property, but what happens when you file a Chapter 11 bankruptcy, which is a reorganization of your debts? In this case, your goal is to survive temporarily difficult times and make adjustments that can put your business back on the road to success. In this case, the American Bar Association's Business Law Today section advises that filing for bankruptcy can provide important protections in this situation as well. These include:
Can allow you to renegotiate the terms of your lease;
Can provide more reasonable terms for addressing past due payments;
Can help to prevent evictions and protect the property you have on the premises;
Can allow you to make plans for closing certain properties and surrendering rights regarding leases while affirming other locations.
Let Us Help You Today
If you are having problems keeping up with property leases or other debts associated with your business, reach out to the Law Office of Harry D. Lewis. We can guide you in the options available, advising you on the best course of action to ensure your rights and the best interests of your business are protected. To request a free consultation, contact our New York City business bankruptcy attorneys today.
Resource:
businesslawtoday.org/2021/02/lease-defaults-restructuring-impact-bankruptcy-commercial-landlords-tenants/