Should Your Organization Adjust Its By-Laws?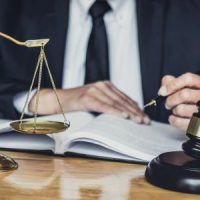 At a company's inception, the bylaws that were put into place may have made sense. But over time, there could be changes in different approaches or rules that work much better than what was originally stated in the language. It is prudent for companies and associations to review their bylaws regularly to keep up with the current needs of the organization. When an association first begins, what it evolves into and how it changes can also mean that those governing documents will need adjustments too.
Even though the process of amending a company's by-laws may not be the most exciting and stimulating proposition to work through, it is still, nonetheless necessary. A parliamentary legal professional may be able to help in these situations. In New York, the New York City parliamentary lawyer at The Law Office of Harry D. Lewis can assist you with all of your New York parliamentary law needs including setting up rules or resolving legal conflicts.
When Should an Organization Change Governing Documents
There are many things the world as a whole learned after going through the pandemic. One for businesses and other organizations was that the governing documents may not be as modernized and appropriate as they could be for today's technological times. What was in an association's bylaws before the pandemic may have been exposed to be quite antiquated and out of date.
For example, if meetings were required to be held with all members coming together in person, that was definitely something that was likely changed in the height of COVID due to the common practice of distancing. Everything in our world from telemedicine, to virtual school, and online meetings became commonplace for a period of time. In this way, if bylaws are updated to allow members to meet electronically, this could be a welcome and much more convenient way to handle the running of an organization.
Even though changing bylaws typically is not a fast process nor one that goes on without much scrutiny and discussion, organizations should not shy away from checking their by-laws to see where updates can prove to be beneficial and fitting to the times and the organization's functioning as well. When all members are involved in the process and able to give feedback, the best and most agreeable outcomes may be achieved.
At the end of the day, it is wise to follow a parliamentary procedure when making changes to bylaws. When it comes to voting, there is a greater chance that new decisions or adjustments will go through with little dispute.
Speak to a New York Parliamentary Lawyer Today
For help with any issues related to parliamentary law, Harry D. Lewis is a talented and knowledgeable New York City parliamentarian who can provide assistance to various entities including churches, non-profits, corporate boards, homeowners associations, and more with establishing or clarifying rules.
To schedule a free consultation with the New York parliamentary law attorney at The Law Office of Harry D. Lewis, please do not hesitate to call 212-859-5067 today. Attorney Harry D. Lewis can advise you with respect to many aspects of parliamentary law and also help you either challenge or defend your procedures.
Source:
nyc.gov/site/queenscb1/resources/guide-to-parliamentary-procedure.page