Top 5 Questions To Determine Which Type Of Business Bankruptcy Is Right For You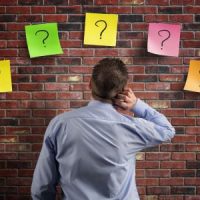 When you have come to the point where there is no means by which you can work your business finances in a way that can repay your debt, figuring out how to get out from under these financial obligations is necessary. The stress and the challenges that come with financial woes can be very difficult to bear. When creditors are calling nonstop and the money just is not there to satisfy them, it is time to meet with a professional.
For business owners in New York, Harry D. Lewis is a New York City business bankruptcy attorney that can answer your questions and help you determine the right approach to getting your financial affairs back in order. It is possible to manage debt and regain one's financial health. There are several different types of bankruptcy that could make this happen. And, depending on the details of one's situation, it may be possible for struggling business owners not only to get their debt under control but also potentially keep their doors open.
What Questions Should You Ask to Determine Which Type of Business Bankruptcy is Appropriate for Your Situation?
Statistically, 50% of businesses will have to shut down operations after just one year of opening. When the coronavirus hit, even the most robust and stable businesses had to go through hardships and struggles. And businesses that are most vulnerable to shutting down and being unsuccessful are small businesses. Considering that small businesses are the backbone of the American way of life as they make up over 98% of businesses that exist in the country, millions of these operations that simply will not make it can have an impact on the economy.
When it comes to challenges businesses struggle with during the course of operations, there can be several different types of hurdles. But, financial issues are the main reason that 66% of businesses say they have difficulties running their companies. If bankruptcy appears to be the right method to address uncontrolled and devastating debt, the type of bankruptcy that is right for a business will vary.
When thinking about bankruptcy, how you figure out the most appropriate one for your specific circumstances will come down to your objectives and your current situation. The following five questions can narrow down your choices when it comes to selecting a bankruptcy option that will work the best:
What is the structure of your business?
How much debt do you have with respect to cash-on-hand and incoming money?
Who is responsible for your business debt?
What are your objectives for your business? Would you like to shut down and move on or would you like to continue to operate if possible?
If you want to continue to run your business, do you have a feasible plan to do so and remain viable?
Speak to a New York Business Bankruptcy Attorney Today
Even the most hopeful business owner may want to keep at it and try and weather the financial storm. But sometimes this is not prudent. Bankruptcy that closes a business down or one that could work to keep it open really depends on a variety of factors. To learn more about how to proceed in your current situation when your business is suffering financial difficulties, please connect with the New York business bankruptcy lawyer Harry D. Lewis for more information. You can schedule a free consultation by calling 212-859-5067.
Source:
uscourts.gov/services-forms/bankruptcy