Business Bankruptcy Fraud: What It Is And How To Avoid It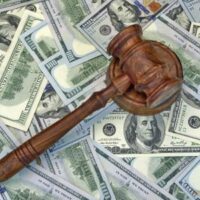 Filing a business bankruptcy in New York can help to salvage a floundering company. It can also help in liquidating assets and eliminating outstanding debts, giving you the fresh start you need if the best course of action is to close your business. Bankruptcy is designed to help honest debtors facing financial problems, but there are those who abuse the system. Business bankruptcy fraud is a serious matter that could leave you facing criminal charges and harsh penalties. Find out more about what it is and how you can avoid these types of allegations.
What Is Business Bankruptcy?
Bankruptcy fraud is when debtors use the system as a means of avoiding paying back outstanding debts, despite having the means to otherwise do so. The Federal Bureau of Investigation (FBI) is the primary investigative agency and helps in prosecuting roughly 300 criminal cases of bankruptcy fraud each year.
The FBI focuses on business bankruptcy fraud involving large dollar amounts, organized crime, and businesses that operate in multiple states. Smaller cases may be handled by state prosecutors, but those accused can still face potentially serious penalties, including heavy fines and a lengthy jail sentence. Common types of bankruptcy fraud include:
Lying under oath and to trustees, either about your current situation, the number of assets you have, or the number of outstanding debts;
Provided false documentation regarding debts, assets, or your business operations;
Concealing or transferring property assets prior to filing for bankruptcy;
Racking up considerable amounts of unsecured debts, which are eliminated in bankruptcy proceedings, knowing you will soon file a bankruptcy petition.
How To Avoid Allegations Of Bankruptcy Fraud
The Journal of Accountancy warns that there are red flags investigators look for that indicate business bankruptcy fraud may be taking place. To avoid allegations and potential criminal charges, avoid the following before and during bankruptcy proceedings:
Undervaluing property or assets: As part of your bankruptcy petition, you will need to provide an inventory of all property and assets you possess. Undervaluing assets could result in fraud charges.
Attempting to hide certain property or assets: This includes giving or transferring ownership temporarily to others in the weeks or months prior to bankruptcy to avoid having property or assets listed in your petition.
Failing to properly maintain financial records: It is important to document all transactions in the time leading up to and during bankruptcy. Disorganized and misleading recordkeeping could cause serious legal problems.
Making preferential payments to creditors: While you may prefer to pay off certain debts rather than have them be included in your bankruptcy petition, such as loans from family members or friends, doing so within 90 days of your bankruptcy filing could result in fraud allegations.
Contact Us Today for Help
To avoid the appearance of bankruptcy fraud, it is important to have an experienced New York City business bankruptcy attorney you can trust on your side. Before taking actions that could put you at risk, contact the Law Office of Harry D. Lewis and request a free consultation today.
Resource:
journalofaccountancy.com/issues/2020/oct/fraud-red-flags-during-bankruptcy-process.html