Can Filing For Bankruptcy Protect Your Business Against Lawsuits?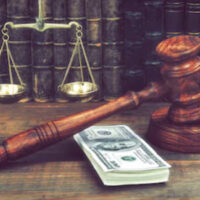 A business bankruptcy offers numerous benefits for company owners who are struggling with outstanding debts. In addition to allowing you to liquidate assets, eliminate unsecured debts, and negotiate payment terms on contracts, it also grants you an automatic stay. This prevents your creditors from taking further collections actions against you, including lawsuits. Find out more about the legal protections offered by business bankruptcy and some important exceptions you need to be aware of.
Facing A Lawsuit? Filing A Business Bankruptcy May Help
Filing a business bankruptcy may be the best option to deal with overwhelming financial debts. Chapter 11 bankruptcy allows you to reorganize and restructure debts while preserving important relationships with vendors, equipment suppliers, and others you depend on. If the best course of action appears to be closing your business, Chapter 7 bankruptcy can help liquidate assets, reduce personal liability, and start over fresh.
After deciding which type of bankruptcy best suits your needs and filing your bankruptcy petition through the U.S. Courts, one of the first things that will happen is an automatic stay will go into effect. This prevents creditors from contacting you directly or taking any further collections actions. In addition to helping you avoid repossessions or foreclosures against property, it can protect you against lawsuits. This includes:
Lawsuits regarding personal loans and credit card balances;
Legal actions due to breach of contract;
Financial disputes between business partners;
Collections of deficiency balances;
Personal injury lawsuits due to accidents that occurred on the property.
While filing for bankruptcy can protect you from the above, it does not prevent you from filing lawsuits against others or pursuing any other legal actions you currently are undertaking.
Limitations In Regards To Protection Against Lawsuits
There are limitations in the protections bankruptcy offers in terms of lawsuits. Settlements previously ordered and past due amounts on other financial claims may not be erased but instead added to any payments arrangements made as part of your bankruptcy proceedings. There is also the potential for the amount disputed in the lawsuit to be reaffirmed by the judge in your case. This means that the debt would not be addressed and you would still be liable for the total balance, as well as being subject to any legal actions associated with it.
There are also certain types of lawsuits completely immune from bankruptcy proceedings. This includes claims pertaining to the public interest, rather than an individual, filed by certain government units. This includes the Equal Employment Opportunity Employment Commission (EEOC), the Human Rights Commission, or the Occupational Safety and Health Administration (OSHA).  These are generally excluded from the automatic stay and other bankruptcy protections.
Let Us Help You Today
Legal proceedings can haunt you in both your professional and personal life but filing a business bankruptcy may provide a solution. Reach out to the Law Office of Harry D. Lewis to find out more about the options available in your specific situation. To request a consultation, contact our New York City business bankruptcy attorney today.