Can You Get A Business Loan After Bankruptcy?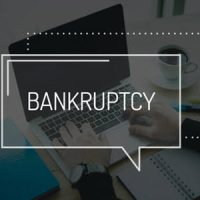 Being a successful business owner takes effort, creativity, motivation, and strategic planning and decision-making. And even if a business owner has all of the elements that should make for a solid business that can operate and be profitable, that does not always mean that their venture will work out.
In 2021, there were well over 30 million small businesses operating throughout the United States. However, only 50% of these operations survived after one year. Financial problems are the predominant reason why 66% of businesses have struggles and challenges during the time they are up and running. When financial burdens become too intense and much too expensive to pay off, bankruptcy may be the remedy used to return a business owner to financial health. But what happens when a person goes through the bankruptcy process and then down the road wants to take out another business loan?
If you have questions about business bankruptcy in New York, the New York City business bankruptcy attorney at The Law Office of Harry D. Lewis is here to provide you with effective and custom legal assistance.
How to Get a Business Loan After Bankruptcy
It is not an impossible feat to be approved for a business loan even if you went through bankruptcy in the past. But, the process will not be an easy one. Your bankruptcy can remain on your record for up to a decade. This black dot on your record is likely to impact your ability to get funding for a business venture.
When a lender sees that you struggled in the past with your finances they will be more hesitant to provide you credit for your future endeavors. And, because your previous bankruptcy prevents you from filing for bankruptcy again for many years, this is also an influencing factor with respect to how risky you are as a borrower. As a result, it is important to anticipate the obstacles you will have to face when you are seeking a loan. You should also be prepared to meet with many different financial institutions in the process.
To improve your chances of being approved for a business loan to start a business in New York there are critical actions to take.
Take time to develop a detailed, clear, and solid business plan. Research questions related to your industry and prepare answers for them. Having more information than less is beneficial.
Do not allow your debt to accumulate. Instead keep your debt manageable which shows that after your bankruptcy, you have made an effort to keep debt under control and your finances stable.
Document your income and show each lender that you have a reliable source of money coming in regularly. This demonstrates that you have the ability to repay your loan.
Write a detailed explanation of why you went through your bankruptcy. Often, bankruptcy is not because of irresponsible financial decisions but rather unexpected life events like health issues or divorce. This may support your efforts for getting the funding you need to start your business.
Speak to a New York Business Bankruptcy Lawyer Today
Starting a new venture is an exciting life event, and making it work out can be personally satisfying and enriching. However, if things do not go as planned and a business acquires far too much debt than what can be feasibly paid off, a business bankruptcy may be the right approach. To learn more, please connect with the talented New York business bankruptcy lawyer Harry D. Lewis by calling 212-859-5067 and scheduling a free consultation.
Source:
ny.gov/services/start-business-new-york-state