COVID Continues To Create Problems For Businesses: How Bankruptcy Provides Solutions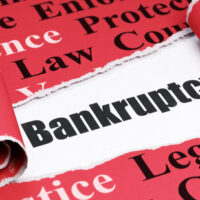 For more than two years now, the COVID-19 virus has wreaked havoc around the globe. In New York and across the United States, lulls in case numbers over warm weather months have given way to dramatic spikes in cases once again. Despite advances, including widely available vaccines, the pandemic continues to impact every area of our lives. Many business owners who made it through the first wave are now finding themselves facing serious problems. Find out how filing a business bankruptcy may provide a solution.
The Impact Of The COVID Pandemic On Businesses
Despite growing optimism over the latter half of 2021 and the push for people to get vaccinated against COVID-19, the pandemic appears far from over. Unfortunately, there has been a dramatic surge of cases post-holidays. According to a January 9, 2022 USA Today news report, the country is currently averaging roughly 700 thousand new cases per day. Test kits are scarce, mask mandates are back in place, and hospitals are getting overwhelmed amidst talk of the need for another booster.
In addition to the societal and health impacts, the ongoing pandemic is having an adverse effect on businesses of all sizes and types. Both small business owners and major corporations are sharing many of the same types of pandemic-related problems. These include:
Disruptions in the supply chain;
Employee staffing and retention issues;
Diminished cash-flow and profits;
Shutdowns and other restrictions as the virus continues to spread.
Bankruptcy As A Solution To Pandemic-Related Problems
It is hard to find a business who is not struggling to some degree due to the ongoing situation surrounding the pandemic. If you are falling behind on debts, dealing with creditor harassment, and facing repossessions or other legal actions, filing a business bankruptcy through the U.S. Court system may provide a solution. Options available include:
Chapter 7 bankruptcy: Referred to as a liquidation, this can help in eliminating debt and reducing personal liability in the event you decide to close your business. Filing for Chapter 7 bankruptcy will not prevent you from reopening another business in the future, but it would need to be fundamentally different.
Chapter 11 bankruptcy: Referred to as a reorganization, this can help you remain in business by allowing you to negotiate contracts, eliminate unsecured debts, and stop pending legal actions. Filing a chapter 11 bankruptcy can help buy you the time you need to ride out current pandemic impacts and help preserve the investments of time and money you have made in your business.
Contact Us Today for Help
The business-related problems posed by the COVID pandemic are not likely to resolve themselves at any time in the near future. Rather than waiting for the situation to get worse, reach out to the Law Office of Harry D. Lewis now to discuss steps you can take to protect yourself and your company. We encourage you to call or contact our New York City business bankruptcy attorneys online and request a free consultation today.
Resource:
usatoday.com/story/news/health/2022/01/09/us-case-count-live-covid-updates/9146794002/