Four Industries In Which Businesses Are Most Likely To File Bankruptcy In 2022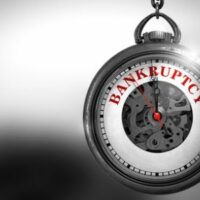 Between a lack of workers, problems in the supply chain, and ongoing issues concerning the COVID-19 pandemic, 2022 is likely to be a tough year for many businesses. Steep declines in profits, decreased demand for certain products, and the inability to meet practical needs could prompt serious financial problems. In dealing with hurdles that lie ahead, business bankruptcy can provide a solution. Find out more about your options and the types of businesses most likely to file for bankruptcy in 2022.
Bankruptcy Provides A Solution For Struggling Business Owners
Owning a business is stressful to begin with. When it is struggling, it can cause many business owners to get desperate. Unable to keep up with contracts, you may be falling behind in debts and facing creditor harassment and legal actions, such as lawsuits and repossessions. In your attempts to address these problems, you may be tempted to take out more loans or even dip into your own personal savings. In most cases, these types of actions only make the problem worse.
Filing for a bankruptcy petition can provide a real solution. Depending on the type of bankruptcy you file, it offers the following benefits:
Puts an immediate stop to credit collections hassles and legal actions;
Eliminates completely certain types of unsecured debts;
Allows you to renegotiate contracts and payment arrangements on secured debts;
Allows you to willingly surrender certain types of property, rather than taking a loss or having it subject to repossession;
Prevents you from being held personally liable for business debts.
Industries Most Likely To File For Bankruptcy In The Year Ahead
Based on increasing COVID case counts, worker shortages, and ongoing supply issues, business bankruptcy filings are likely to increase in the year ahead. Business Insider predicts that the following four industries are among those most likely to be impacted:
Hospitality: Worker shortages are particularly apparent in the food and beverage industries. Many restaurants have had to limit hours, seating, and menu options due to a lack of employees.
Retail: Problems in maintaining inventory and hiring enough workers are likely to create big problems for numerous retailers.
Travel: Concerns over COVID and reductions in crew members have wreaked havoc with the airline industry, which in turn impacts hotels, resorts, and other travel-related businesses.
Real estate: The real estate market rebounded during the spring and summer of 2021 but record-high prices are likely to dampen the enthusiasm of buyers. With the problems facing other industries, commercial real estate businesses, in particular, are likely to struggle.
Discuss Your Options With Our Our New York Bankruptcy Attorney
Do not delay when it comes to dealing with ongoing problems that impact your business. Unfortunately, issues you are currently facing are likely to continue over the course of 2022. To discuss your options in regards to dealing with outstanding debts and creditor harassment, reach out to the Law Office of Harry D. Lewis. Call or contact our New York City business bankruptcy attorneys online and request a free consultation today.