Debt Consolidation Loans Versus Business Bankruptcy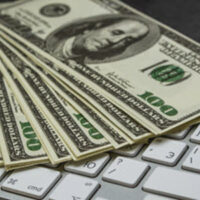 Falling on hard times as a business owner is a humbling experience. While it is common to feel as if you are the only one struggling, the fact is that you are not alone. Many businesses go through difficult periods where they have trouble meeting their obligations. The number of debt consolidation loan offers you are likely to come across is a testament to that. While tempting, it is important to be aware of potential disadvantages and other options available. The following highlights some of the pros and cons of these loans compared to filing a business bankruptcy.
Pros and Cons Of Debt Consolidation Loans For Businesses 
As a consumer, offers of debt consolidation loans should be viewed with caution. While they can help in some situations, they can also lead to even more serious financial difficulties in others. The same is true if you own a business. If you are having cash flow problems that are causing you to fall behind on your debts and are leaving you unable to meet payments for equipment and suppliers, carefully consider the pros and cons before taking out a debt consolidation loan.
Bankrate advises that advantages often include relief from pressing bills, which can prevent defaults resulting in legal actions, such as lawsuits and repossessions. By consolidating all your debts into one loan, you may also be able to get a lower monthly payment, increasing the amount of available cash on hand. However, important disadvantages to consider include:
Eligibility: If you have been struggling with outstanding debts for months prior, your credit score may make you ineligible to obtain a debt consolidation loan.
High-interest rates: Ideally, a debt consolidation loan comes at a reasonable interest rate. Unfortunately, this is not always the case.
Higher monthly payments: High interest rates, fees, and limited repayment terms often translate into larger monthly payments.
Increased debt: By consolidating your debts, you free up some of your existing credit. If your business continues to have financial problems, you may be tempted to rack up even more debt.
Business Bankruptcy Versus Debt Consolidation Loans
During the COVID-19 pandemic, the Small Business Administration (SBA) made debt consolidation loans readily available to impacted businesses.  As federal programs expire, these loans are increasingly difficult to get. To avoid the potential drawbacks or the risks of dealing with an unsavory lender, filing a business bankruptcy often provides a better option.
In addition to increased availability and eligibility, there are numerous advantages to filing a business bankruptcy versus getting a debt consolidation loan. These include:
Allows you to negotiate more reasonable payment terms, without incurring heavy interest or other fees;
Allows you to completely eliminate certain types of unsecured debts;
Can address a wider variety of debts than a debt consolidation loan;
Protects you against creditor harassment and legal actions that are already in process.
Let Us Help You Today
At the Law Office of Harry D. Lewis, we help you find solutions to dealing with business debts. To discuss your options, contact our New York City business bankruptcy attorney today to request a free consultation.