Last Minute Payments To Certain Creditors Can Create Major Problems In Business Bankruptcy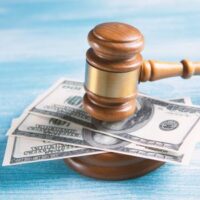 Seeing your business suffer and debts go unpaid is one of the most frustrating experiences. Particularly if you have close and long-term relationships with certain creditors, it is natural to want to find a way to pay them prior to filing for business bankruptcy in New York. This is a potentially dangerous situation. Referred to as preferential payments, it is something you want to make every effort to avoid as it can create major problems both for you and your creditor.
Preferential Payments To Creditors
Filing a business bankruptcy petition is often the best option if you are either closing your business or are unable to pay your debts and face creditor harassment or legal actions such as lawsuits and repossessions. Depending on the type of bankruptcy you file, it can help to eliminate certain unsecured debts and allows you to renegotiate payment terms on others.
Some creditors you may be on a more personal basis with, such as family members, friends, or suppliers you see on a social basis. Others you may have a long history of working with, spanning many years. In these types of situations, it is natural to want to give them a heads up regarding your bankruptcy filing and to settle any outstanding debts. However, doing so is against the law and could create major problems for you both.
Under Section 547 of the U.S. Bankruptcy Code, this is referred to as a preferential payment. The statute applies to payments made to creditors within 90 days of your bankruptcy petition.
Ramifications Of Preferential Payments
Preferential payments are a very serious matter, even if they are for relatively small amounts and there was no intent to commit any type of wrongdoing. These will be closely reviewed by the trustee in your case and the following actions may be taken:
The creditor could be ordered to return the money so that it can be calculated into your total assets and distributed more fairly among all those you owe;
If the creditor refuses to do so, they could be sued by other creditors involved;
At a minimum, approval of your bankruptcy petition will be significantly delayed.
Preferential payments provide justification for a complete denial of your bankruptcy petition, leaving you with no other options in regard to dealing with outstanding debts. The Journal of Accountancy warns that preferential payments to creditors are also a red flag that auditors look for in bankruptcy proceedings and can lead to accusations of bankruptcy fraud.
Contact Us Today for Help
If your business is in trouble, reach out to the Law Office of Harry D. Lewis to discuss your options in regards to bankruptcy. We can provide the trusted legal guidance you need and protect you against taking actions that could put yourself and others at risk. To request a free consultation, give us a call or contact our New York City business bankruptcy attorneys online today.