Five Frequently Asked Questions About Business Bankruptcy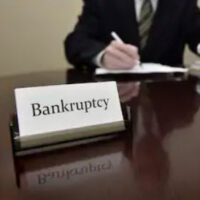 If your business is struggling and you are having problems with cash flow or actually considering closing your doors, filing for business bankruptcy may help. While the best course of action is to schedule a free consultation with our New York City business bankruptcy attorneys to discuss your specific situation and the options available, the following answers five frequently asked questions
What Are My Options In Filing A Business Bankruptcy?
Bankruptcy is provided through the U.S. Court system to help individuals and businesses struggling with overwhelming debts. There are two basic options available:
A Chapter 7 bankruptcy, commonly referred to as a liquidation. In cases where it is in the best interests for a business to close, it allows you to liquidate existing property while eliminating unsecured debts.
A Chapter 11 bankruptcy is referred to as a reorganization. If your goal is to remain open, it allows you to eliminate certain debts and negotiate more favorable payment terms of others, allowing you to maintain important relationships with suppliers. 
What Types of Debts Does Business Bankruptcy Address?
Business bankruptcy can help in eliminating unsecured debts, including outstanding credit card balances, personal loans, utility bills, and past due taxes. In a Chapter 11 bankruptcy, it also allows you to address contracts, leases, and other secured debts. Depending on the type of business you own, it can also address personal debts, including medical bills and payments on your home or vehicle. However, under the U.S. Bankruptcy Code, it cannot be used to eliminate child support, debts for luxury services, or generally those incurred within 90 days of filing.
Can Bankruptcy Put A Stop To Legal Actions Taken Against Me?
Once our bankruptcy attorney files a formal petition on your behalf, an automatic stay goes into effect. This prohibits your credits from taking any further action against you, such as making harassing credit collection calls or repossessing property. It also temporarily suspends pending legal actions, such as liens and requests for asset seizure, pending the outcome of your bankruptcy case.
Can Bankruptcy Protect Me From Personal Liability?
If you own your business as a sole proprietor, bankruptcy can protect you from personal liability and can address individually owned debts, in addition to those incurred by your business.
How Will Bankruptcy Impact My Future Prospects In Business?
Bankruptcy will negatively impact your credit in the short term, but it is generally better than allowing your business to continue struggling. There are many cases in which a company files business bankruptcy only to come back stronger in the future. Our New York bankruptcy attorney can address your concerns and how filing for bankruptcy now is likely to impact your future goals.
Contact an Attorney for Help
Take the first step in reclaiming financial security for yourself and your business. Call or contact the Law Office of Harry D. Lewis online to request a free consultation with our New York bankruptcy attorneys today.