What To Expect During A First Meeting With Our Business Bankruptcy Lawyer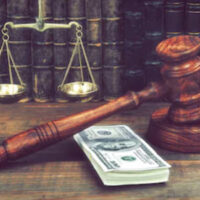 When faced with unexpected events, shrinking market demands, and diminished profits, filing for bankruptcy may be the best option. As an experienced New York City business bankruptcy lawyer, Harry D. Lewis has more than 40 years experience successfully guiding clients through these proceedings. We can schedule a free consultation to answer your questions and discuss important issues in your case. The following details what to expect.
Questions To Ask During A Business Bankruptcy Consultation
According to Business Insider, roughly 20,000 companies make the difficult decision to file for bankruptcy each year. If your business is in trouble, it is important to be aware of bankruptcy options available.
A Chapter 7 bankruptcy is generally referred to as a liquidation and is often the best course of action if a business is closing. A Chapter 11 bankruptcy is known as a reorganization and allows you to salvage your business by eliminating some debts and renegotiating others. Questions our New York bankruptcy lawyer will ask in determining which is right for you include:
What type of business do you own?
What is the current status in terms of assets and debts?
What are your goals for the future?
Are you facing creditor collections harassment?
Have any legal actions been taken against you, such as lawsuits, liens, or repossessions?
Do you owe back taxes or have unfiled tax returns?
Questions you should ask in return concern the bankruptcy process, other options that may be available, how filing now could impact your future prospects, and how much it will cost to file.
What Should I Bring To A Free Consultation With A Business Bankruptcy Lawyer In New York?
Each bankruptcy case is as unique as the business and business owner involved. In order to get specific answers to your questions about filing for bankruptcy and whether it is an option in your situation, the best course of action is to request a free consultation with our New York business bankruptcy lawyer.
You can count on our decades' worth of experience and our thorough knowledge of the  U.S. Bankruptcy Code to provide the trusted legal guidance you need. In order to get the most detailed advice, items to bring with you to a free consultation include:
Copies of your driver's license and Social Security card (to confirm your identity);
A list of all contracts, creditors, and recent bank statements;
A list of all current business property and assets you possess;
A list of all personal property and assets;
Past tax returns and notices from the IRS;
Company budget sheets, profit/loss statements, and payroll information; and
Legal notices, credit collection letters, and any other relevant information.
Contact an Attorney for Help
With over 40 years of experience as a successful New York bankruptcy lawyer, Harry D. Lewis provides the practical support and professional legal guidance you need when considering bankruptcy. To request a free consultation, call or contact our office online today.
Resource:
businessinsider.com/over-20000-companies-file-bankruptcy-year-heres-how-it-works-2019-9