How Can A Business Go Bankrupt?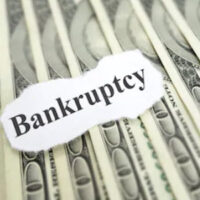 Starting a new business is a lot of work, but nevertheless, an exciting proposition. The dream of being your own boss and doing something you are an expert in or that you love can make you feel free.
While the goal of any business is to operate successfully and continually expand its customer base and respond to profitability, this is not always the case for all businesses. In fact, approximately 22% of new businesses in the United States fail after year one. Then by year two 30% will fail, while 50% go under in year five, and by year 10 70% do not survive.
If you are having financial struggles with your New York business, you may be considering bankruptcy as a remedy. This could be the right approach depending on your circumstances. It is important to understand your options when it comes to figuring out complicated financial challenges that can affect your business and your life.
To learn more about business bankruptcy, the New York business bankruptcy attorney at the Law Office of Harry D. Lewis can help. 
Why Do Businesses File for Bankruptcy? 
Business bankruptcy happens when the amount of debt that a business accrues exceeds its ability to repay it. There are different forms of bankruptcy filings that a business can choose. For example, Chapter 7 bankruptcy will dissolve a business and assume its assets for creditors that are owed money. Chapter 7 bankruptcy happens a majority of the time.
But, Chapter 7 bankruptcy is not is typically not the most advantageous bankruptcy filing. Alternatively, chapters 11 and 13 give a struggling business hope. This is so because it is possible that a business can survive if they have their debts consolidated or if they reorganize their operations. Actually, there are several examples of businesses that go through bankruptcy while still functioning and then after bankruptcy survive and even flourish.
The type of bankruptcy filing that a business can utilize is relative to the debt that exists and the financial viability of the company. This is why, even though chapters 11 and 13 could be preferred, a business may have to settle for chapter 7.
In 2020 alone, there were 21,655 business bankruptcy filings in the United States. The reasons why a business will file for bankruptcy can vary widely. But the underlying issue is an inability to pay off debt. This could come by way of:
Not having enough money on hand or valuable assets to secure money to pay bills or employees.
The business is not viable and cannot turn a regular profit and over time, is losing more money than it is bringing in.
Not having emergency cash available to handle a crisis situation.
Business bankruptcy can be confusing and stressful. Working with a qualified New York bankruptcy attorney at the Law Office of Harry D. Lewis can assist you through the process.
Speak to a New York Business Bankruptcy Attorney Today
If you need help figuring out the right solution to your businesses financial woes please call the New York City business bankruptcy lawyer at the Law Office of Harry D. Lewis today at 212-859-5067 to schedule a free consultation.