Fraud And Business Bankruptcy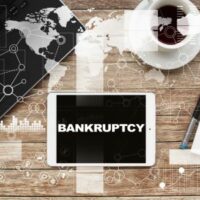 Unethical and potentially illegal practices can slowly gain a foothold in your business, leading to accusations of fraud. Whether it occurred with or without your knowledge, the impact could be devastating. In addition to causing the destruction of your company, it can also leave you facing both civil and criminal liability. As a business owner, it is important to be aware of the most common types of fraud and how filing a business bankruptcy can provide important protections.
Common Types of Business Fraud
20 years ago, Enron was one of the largest and most respected energy companies in the world. Holding a sizable share of the renewable energy market, it employed innovative practices and made both employees and shareholders plenty of profits. However, over the course of just a few short months, the company's success slowly unraveled and it's reputation was in shreds.
Enron filed for bankruptcy on December 2, 2001 and the fraudulent practices largely responsible for the company's failure led to criminal charges for nearly two dozen high level employees. A December 2021 CNBC news report states that while at one point Enron was hailed as a pioneer, today it is regarded largely as a symbol of corporate greed.
Business fraud was ultimately to blame for Enron's failure and it's a problem that continues to impact businesses today. According to a 2020 report by the Association of Certified Fraud Examiners (ACFE), it occurs in one form or another at nearly 20 percent of all businesses. Among the most common types include:
Billing schemes;
Cash larceny;
Check tampering;
Expense report schemes;
Financial statement fraud;
Inventory theft;
Wire transfer schemes.
Filing For Bankruptcy Due To Fraud Allegations
The Federal Bureau of Investigation (FBI) defines business fraud as any type of illegal or dishonest activities perpetrated by individuals or companies as a whole for the purpose of making a profit or other financial gains. It is a serious matter that can leave you and your employees facing civil liability, as well as state and federal criminal charges.
If an internal audit reveals acts of fraud in your business, filing for bankruptcy may be your best option. Ways in which it can help include:
Provides a clear inventory of all company assets;
Allows you to liquidate property and eliminate unsecured debts;
Protects you against lawsuits through an automatic stay;
Makes it harder for creditors or others to build a case against you.
A business bankruptcy allows you some breathing room to determine what happened and who is responsible. It can temporarily suspend any pending civil litigation and lawsuits filed on behalf of creditors, giving you the option of resolving those matters out of court. While it will not protect you against criminal charges, it can give you the time needed to build a strong defense.
Reach Out to Us Today for Help
Accusations of business fraud are a serious matter. Let the Law Office of Harry D. Lewis show you how filing a business bankruptcy can help. Call or contact our experienced New York City business bankruptcy attorneys online today to request a free consultation.
Resource:
cnbc.com/2021/12/02/twenty-years-after-epic-bankruptcy-enron-leaves-a-complex-legacy.html