Business Bankruptcy May Be Your Best Option In The Event Of A Lawsuit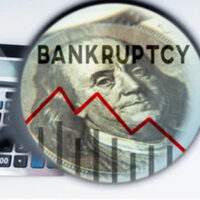 Conflicts with employees, clients, suppliers, or other businesses can land you in legal hot water. Having a lawsuit filed against you creates stress, consumes large amounts of your time, and can distract you to the point of losing profits. In the event the other party wins, it can jeopardize all your hard-earned assets, which can be devastating both for your business and for you personally. Our New York business bankruptcy attorneys explain how filing a Chapter 11 bankruptcy petition may be able to help.
Is Your Business Facing A Lawsuit? 
Having a lawsuit filed against your business can feel like a major catastrophe. While it does create serious problems, the fact is it is common. According to a report from the Small Business Administration (SBA, nearly half of all small businesses are sued each year while roughly the same percentage gets threatened with a lawsuit. These figures represent smaller companies and sole proprietorships. The number for larger corporations is even higher. Among the most common types of claims you are likely to face include:
Breach of contract;
Conflicts with employees;
Copyright infringements;
False advertising;
Premises liability claims;
Product liability.
Any type of lawsuit is a serious matter and should be addressed immediately. Eek legal counsel regarding your options and take action to ensure your assets are protected.
Protecting Business Assets Against Lawsuits
The mere threat of a lawsuit can do damage to your reputation and jeopardize your ability to run your business. In the event you are sued, you could end up having to invest large amounts in defending yourself. Even then, you could lose everything if the other person is successful in either negotiating a settlement or getting a final judgment in their favor.
In this type of serious and very stressful situation, it is important to be aware of your options concerning bankruptcy. Filing a bankruptcy petition does not mean admitting fault or failure, nor does it require you to close your doors. A Chapter 11 bankruptcy is referred to as a reorganization and can help ensure your business remains intact. Among the benefits it provides to business owners being sued include:
Through an automatic stay, bankruptcy puts an immediate stop to credit claims and pending civil actions;
Bankruptcy allows you to eliminate certain types of debts, allowing you to invest the money needed in defending yourself against a lawsuit;
It also allows you to negotiate contract with suppliers and others, preventing impending legal actions and providing more favorable payment terms;
In addition to protecting business property, it may also protect your personal assets;
It can help prevent property liens, asset seizure, and other legal actions that can result from a lawsuit.
Reach Out to Us Today for Help
At the Law Office of Harry D. Lewis, we have decades' worth of experience protecting clients and their businesses by helping them explore bankruptcy as a solution. If you are facing a lawsuit, reach out to our New York City business bankruptcy attorneys. To request a free consultation, call or contact our office online today.