Rebuilding After A Business Bankruptcy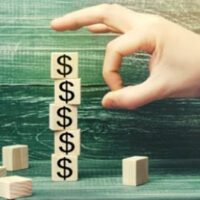 As a business owner, filing for bankruptcy can allow you to reorganize debts, create more manageable payment plans, protect important relationships with suppliers, and prevent liens, property seizures, or other legal actions. Many companies have filed for bankruptcy only to come back stronger in the aftermath. The following details four simple steps that can help you rebuild.
How Bankruptcy Can Help Save Your Business
People often associate bankruptcy with companies that are going out of business. However, this is only one aspect of how bankruptcy can be used. A Chapter 11 bankruptcy is known as a reorganization. It allows you to eliminate certain types of unsecured debts while creating more reasonable payment plans for others. In this way, bankruptcy can actually help to save your business, providing the fresh start you need. The sooner you consider it as an option, the more successful it is likely to be.
One issue that often holds business owners back from considering a bankruptcy filing is concern over rebuilding in the aftermath. Far from being a sign of failure, it shows financial savvy and the ability to face difficult situations rather than avoid them. Business Insider reports that with the right rebuilding strategy, you can come back even stronger as a result. Examples of well-known and respected companies who filed business bankruptcy in the past include:
Apple;
Ally Financial;
American Airlines;
Chrysler;
Converse;
Designer Betsey Johnson;
Hostess;
Marvel Entertainment;
Six Flags;
Sbarro;
Texaco.
Recovering From A Business Bankruptcy 
Whether you own a large or small company, filing for bankruptcy in New York City through the US Bankruptcy Court can provide the lifeline you need to overcome current problems and achieve future financial success. The following are steps that can help your business recover more quickly in the aftermath:
Reestablish Your Credit 
Check your credit report frequently after filing for bankruptcy to ensure all outstanding debts have been properly addressed. Consider taking out a small personal loan or a secured credit card to begin rebuilding your credit score.
Look For Alternative Sources Of Funding 
Banks are likely to be hesitant about funding for a period of time after filing for bankruptcy. However, this generally only lasts about a year. During this time, consider alternative sources, such as angel investors or loans from family and friends. 
Make Paying Business Debts A Top Priority 
Your top priority after filing for bankruptcy should be making regular payments on business debts. Keep this as your focus and avoid immediately overextending yourself on new projects or expansion plans requiring large investments. 
Learn From Past Mistakes
Review some of the practices that may have contributed to your prior financial problems and take steps to prevent these from impacting your future success.
Let Us Help You Today
At the Law Office of Harry D. Lewis, we provide the trusted legal guidance you need both in filing for bankruptcy and recovering in the aftermath. Contact our New York City business bankruptcy attorney and request a free consultation to discuss your options today.
Resource:
businessinsider.com/companies-went-bankrupt-bounced-back-successful