Common Mistakes Small Business Owners Make When Filing For Bankruptcy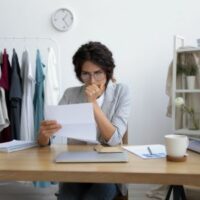 As a small business owner, unexpected expenses and losses in profits can create major problems in both your personal and professional life. Filing for bankruptcy can provide a solution and is designed to provide the fresh start you need. Find out common mistakes to avoid during the process.
The Biggest Mistake: Not Knowing When It Is Time To File For Bankruptcy
One of the biggest mistakes small business owners make is not knowing when it is time to file for bankruptcy. While it is not uncommon to want to avoid acknowledging the severity of your financial problems, the longer you wait the more the situation is likely to snowball. Bankruptcy provides resolution. If you are concerned about the impact on your reputation, it is important to know that filing shows initiative in confronting issues and is commonplace within the business community.
Still have doubts? According to All Business, a website that provides resources for the small business community, there are three common scenarios in which filing for bankruptcy is the most sensible option:
When you are facing personal liability for business debts: Bankruptcy can help you avoid lawsuits and serious financial impacts in your personal life, such as losing your home or depleting your life savings and retirement benefits.
When your business is still viable: Do you have an excellent business plan, provide a unique service, or have a solid customer base? Bankruptcy can help to eliminate debts and restructure payments on a business that is otherwise viable and worth investing in.
When your business is not viable: If closing your doors is the best option, bankruptcy can help you liquidate assets and allows you to start over fresh by clearing outstanding debts.
Common Mistakes In Bankruptcy Petitions
Another common mistake in filing for bankruptcy is to attempt to do it on your own or with someone who lacks experience. Unfortunately, this often creates additional problems. In addition to guiding you in the common types of bankruptcy available, our experienced New York bankruptcy attorneys can help you avoid the following mistakes, all of which could cost you both time and money:
Not filling out the appropriate forms or including the proper documentation in court filings;
Not declaring all debts, preventing them from being addressed, leaving you liable in the future;
Not listing all assets, which could result in denial of your bankruptcy petition and possible criminal charges;
Not claiming all exemptions, or claiming amounts you are otherwise not entitled to;
Not defending yourself against creditors, which could result in ongoing harassment, reinstatement of old debts, and more aggressive collections actions in the future.
Let Us Help You Today
As a small business owner, filing for bankruptcy may be the key to your future success. To find out more about your options and avoid common mistakes in these proceedings, get the Law Office of Harry D. Lewis on your side. Give us a call or contact our New York City business bankruptcy attorney online to request a free, no-obligation consultation today.
Resources:
uscourts.gov/services-forms/bankruptcy
allbusiness.com/filing-bankruptcy-makes-sense-104771-1.html