Companies That Bounced Back After Filing For Bankruptcy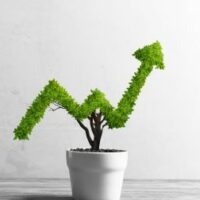 Filing for Chapter 11 bankruptcy can help a struggling business stay afloat. Through the process of eliminating certain unsecured debts and restructuring payments on others, bankruptcy can provide the financial fresh start you need. Unfortunately, business owners often fail to pursue this as an option until it is almost too late. A common reason is concern about the company's future and whether it can bounce back in the aftermath. The following highlights some top companies that filed bankruptcy only to move on to even greater success.
Companies That Went Bankrupt And Are Now Stronger Than Ever
There are several options for business in regards to filing for bankruptcy. A Chapter 7 bankruptcy helps companies going out of business, helping to prevent personal liability, liquidate assets, and eliminate unsecured debts. For companies experiencing momentary difficulties but still salvageable, Chapter 11 bankruptcy is a better option.
In A Chapter 11 bankruptcy, some unsecured debts are eliminated while secured debts are restructured to more favorable payment terms. This can help protect your relationship with suppliers and others involved, saving you from legal actions, such as lawsuits and property liens. While it is natural to have concerns about your future business prospects in the event you do file, these are generally unfounded. Filing for bankruptcy at the right time can save your business and has allowed other companies to go on to greater success. Those most of us are familiar with that have filed for bankruptcy and are now stronger than ever include:
American Airlines: Smaller companies and less expensive flights took a heavy toll on this airliner. The company filed for bankruptcy in 2011. After some major restructuring, it has resumed its position as a leader in the airline industry.
Converse: The iconic brand is enjoying a resurgence in popularity among people in all age groups. However, this success came after filing for bankruptcy in 2001. Two years later, Nike bought the company, netting the owners close to $2 billion.
Hostess: Another iconic brand, Hostess faced serious competition from other snack makers in the late 2000s, and by 2012, treats such as Twinkies and Ho-Hos had nearly disappeared from store shelves. The company ended up filing for bankruptcy, was purchased by a private equity firm that invested more than $375 million in the company, and is now stronger than ever.
Marvel: One of the biggest comebacks in Marvel Entertainment. Once famous for comic books, the company experienced declining sales and major decreases in profits, filing for bankruptcy in 1996. Afterward, the company merged with a toy manufacturer, sold film rights to its comic book characters, and ended up making major profits. Disney later purchased the once struggling brand, paying more than $4 billion.
Let Us Help You Today
At the Law Office of Harry D. Lewis, we use bankruptcy to help struggling businesses protect profits and come back stronger in the aftermath. To discuss your options. contact our New York City business bankruptcy attorney and request a free consultation today.