COVID-19 Closed My Small Business. Can Bankruptcy Help?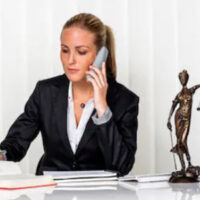 Recovery from the COVID-19 pandemic is underway and New York residents are eager to resume their usual activities. Unfortunately, it comes too late for some small businesses. If your business closed due to the pandemic, it is important to be aware of how filing for bankruptcy can help.
How Bankruptcy Can Help Settle Outstanding Small Business Debts
According to a spring 2021 report by the State Comptroller's office, roughly four out of five small businesses faced serious financial struggles as a result of the COVID-19 pandemic. While recovery efforts aimed at helping them through the most difficult times, losses in profits and reductions in the labor force in the aftermath took too big a toll on many.
If you are a small business owner, closing your doors may have been the only available option. Unfortunately, it can still leave you facing considerable amounts of debt. Filing a Chapter 7 bankruptcy petition can help in this situation. It can protect you against being held personally liable and subject to legal actions, such as liens and property or asset seizures. How does it work?
Filing a Chapter 7 bankruptcy petition puts an immediate stop to harassing creditor claims, preventing them from taking further collections actions.
It allows you to liquidate any remaining assets, such as equipment, inventory, and supplies;
With the money collected by liquidating your assets, you can pay back secured debts, reducing the total amount owed.
A Chapter 7 bankruptcy allows you to completely eliminate certain unsecured debts, such as some past-due taxes and outstanding balances on both personal and business credit card accounts.
Can Bankruptcy Help Me Reorganize and Restart My Business?
For small businesses that are in trouble but have not yet closed their doors, filing a Chapter 11 bankruptcy petition may be an option. Referred to as a reorganization, it protects you against legal actions and allows you to eliminate certain types of debts and protect important relationships with suppliers by renegotiating more reasonable payment plans on others. This can often provide the fresh start small business owners need.
What if you have closed your doors due to the pandemic and are struggling to reopen-is Chapter 11 bankruptcy still an option? A business must be open or otherwise engaged in commercial activity at the time of filing for Chapter 11. However, the National Law Review reports that the COVID-19 pandemic has created some notable exceptions.  In April of 2020, a South Carolina judge ruled that a shuttered small business can still seek relief even if they are not currently engaged in business, provided they are engaged in paying back secured or unsecured business debts. This is not a binding decision, but it does provide some hope for small business owners who are still struggling to overcome all that has happened in the past year.
Let Us Help You Today
If your business closed or is struggling due to pandemic-related impacts, the Law Office of Harry D. Lewis can guide you in bankruptcy options that can help. To request a free consultation, call or contact our New York City business bankruptcy attorneys online today.
Resource:
natlawreview.com/article/covid-19-closed-my-business-can-i-still-reorganize-bankruptcy