The Difference Between Personal And Business Bankruptcy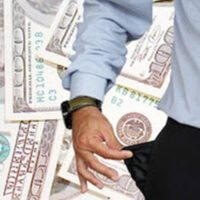 Running a business requires large investments of time and money. When the business struggles, it jeopardizes your personal financial security. Filing for bankruptcy can provide a solution, offering you the chance to make a fresh start. Which should you file-personal or business bankruptcy? Our New York bankruptcy attorneys provide some basic information about each and detail the fundamental differences.
Types of Bankruptcy For Individuals and Businesses
Bankruptcy is a legal option for people dealing with overwhelming debts. Your bankruptcy petition is filed through local jurisdictions but is overseen by rules and regulations through the U.S. Court system. The process of filing for bankruptcy is complex and you need someone with experience and legal knowledge on your side to ensure it is done properly so that any existing assets are protected while all outstanding debts are addressed.
Our experienced New York bankruptcy attorneys provide the trusted guidance you need in determining the appropriate type of bankruptcy to file. You can file a personal bankruptcy that addresses your individual debts or a business bankruptcy on behalf of your company. The two most common types of bankruptcy are:
Chapter 7 bankruptcy, which is generally referred to as a liquidation of assets. For an individual, this can help in alleviating unsecured debts, such as credit cards or medical bills. For a business, Chapter 7 bankruptcy is used when closing your doors. It can help address inventory and supplies you no longer need while settling outstanding business debts, which could end up leaving you personally liable otherwise.
Chapter 11 bankruptcy, which is generally referred to as a reorganization. For an individual, it can help alleviate unsecured debts while protecting your property, allowing you to negotiate terms on items such as your home or car. For a business, it can help you overcome momentary setbacks, preventing you from having to close.
Personal Versus Business Bankruptcy
In addition to the different types of needs that can be addressed through either a personal or business bankruptcy, there are two major differences in the process that differentiate them from one another:
Means test: When an individual files for Chapter 7 bankruptcy, they must submit to a means test. The amount of your monthly income and debts will determine whether you qualify for bankruptcy relief. There is no means test for a Chapter 7 business bankruptcy filing.
Ability to cancel contracts: Another major difference between business and personal bankruptcy is the ability to cancel contracts. A business owner and creditor can agree to step away from any contracts if it is in the best interests of all parties involved. This is not an option when dealing with personal contracts, such as student loans and child support orders.
Let Us Help You Today
To determine what type of bankruptcy best suits your needs, reach out to the Law Office of Harry D. Lewis. Call or contact our New York City business bankruptcy attorney online to request a consultation today.