Disclosure Statement In Chapter 11 Business Bankruptcy Proceedings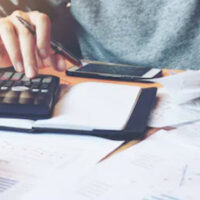 When businesses go through difficult times, it is easy to fall behind on payments for leases, supplies, inventory, or other debts. Unfortunately, this situation can quickly snowball. Despite your best efforts at trying to maintain profits while juggling payments, your business' future could be in real jeopardy. Filing for a Chapter 11 business bankruptcy can provide a solution, allowing you to reorganize and renegotiate payment plans. Filing a disclosure statement with the court is part of this process.
What Is A Chapter 11 Bankruptcy?
Filing for Chapter 11 bankruptcy in New York through the U.S. Court system provides a way for struggling businesses to reorganize assets and debts, giving them the fresh financial start they need to remain viable. It allows you to completely eliminate some debts while renegotiating payment plans for others, helping you protect important relationships with your suppliers.  Among the different types of debts Chapter 11 bankruptcy addresses include:
Unsecured debts, such as past due credit card balances and defaulted signature loans;
Secured debts, in which debtors may be threatening to repossess company tools, vehicles, office supplies, inventory, or equipment, which you used as collateral for loans;
Lease or executive contract debts, in which falling behind on payments may impact your ability to remain in your current space or continue conducting business with suppliers;
Past due tax debts, which often carry heavy penalty fees and can result in legal actions, such as liens and asset seizures. 
What Is A Disclosure Statement In A Chapter 11 Business Bankruptcy?
As part of reorganizing your debts and salvaging relationships with companies you do business with, a Chapter 11 bankruptcy requires submitting a repayment plan to the court. In accordance with federal laws that govern business bankruptcy proceedings in New York (11 U.S.C. § 1125), a disclosure statement must also be submitted with your bankruptcy petition, detailing your financial situation and assets, which impact whatever repayment plans you make.
Being thorough in completing a disclosure statement property plays a crucial role in getting your bankruptcy approved and your repayment plan accepted. Information it should contain includes:
The history of your business, including details regarding past finances;
Events or circumstances that lead to you falling behind on payments and filing for bankruptcy;
A summary of your reorganization plan and how it will help you remain in business;
A complete description of all current assets;
Details regarding your debts and other liabilities;
Any tax consequences that are likely to result;
The overall feasibility of the plan and why is it preferable to filing a Chapter 7 bankruptcy petition;
Any other information that could help in making a decision regarding whether to approve the repayment plan.
Let Us Help You Today
At The Law Office of Harry D. Lewis, we provide the trusted legal guidance and professional representation you need when your business is in trouble. To discuss whether filing a Chapter 11 bankruptcy is an option and more about disclosure statements, call or contact our New York City business bankruptcy attorney online and request a consultation today.