What Are The Common Causes Of A Business Bankruptcy?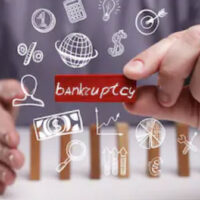 Making the decision to file for bankruptcy is not easy for a business owner. Most subject themselves to months of overdue bill notices, legal threats, and other credit collections hassles while attempting to address all the potential underlying reasons for their current financial situation. Part of the decision making process is understanding exactly what happened. Our New York City bankruptcy attorneys explain some of the most common causes for filing in cases we handle.
General Reasons Your Business May Be Facing Bankruptcy
Running a successful business is a major challenge and if it seems at times the odds are stacked against you, that is because they are. According to statistics compiled by the U.S. Court system, an average of more than 600,000 businesses file for bankruptcy each year. Nearly half of all new businesses fail within the first five years.
The Balance: Small Business advises that there are three general reasons that a company can go bankrupt:
Liquidity: This is the ability to turn assets into cash without losses. Liquidity provides positive cash flow, providing the funds you need to pay your bills during slower months or when unexpected events arise.
Solvency: This is similar to liquidity but applies in a broader sense. It compares your current assets to your current debts. The recommended ratio is 2:1. Anything less puts your business at risk.
Viability: This is essentially the ability of your business to remain profitable, dispute changing trends and downturns in the economy. Often, issues with viability can be traced back to the original business plan. In other words, it was only a matter of time before problems came up.
Common Causes You May Need To Consider Filing For Bankruptcy
While the above are general reasons as to why a business might need to file for bankruptcy, it can help coming to terms with the exact causes in your case. Chron advises that among the most common include:
Lack of financing: Taking out loans and seeking investors is a fact of life for many business owners but financing can dry up for any number of reasons.
Downturns in market conditions: Downward economic trends in general and problems within your particular industry can create serious problems for your business.
Legal liability: Getting sued due to dangerous or defective products, personal injuries, or for other reasons can make bankruptcy your only viable option.
Personal issues: Developing a sudden illness, going through a divorce, and other personal circumstances in your life can adversely impact your business.
Any unexpected event: Damages to inventory or property due to adverse weather and widespread shut downs, such as during the COVID pandemic, are unexpected problems that can prompt bankruptcy proceedings.
Discuss Your Case With Our New York Bankruptcy Attorneys
If your business is facing problems, we encourage you to call or contact the Law Office of Harry D. Lewis online. To discuss the reasons behind the current issues you face and whether bankruptcy might provide a solution, request a free consultation with our New York City business bankruptcy attorney today.
Resource:
uscourts.gov/news/2021/01/28/annual-bankruptcy-filings-fall-297-percent