What To Expect If Your Small Business Files Bankruptcy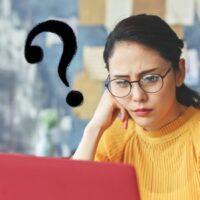 As a small business owner, one of the most difficult decisions to make concerns whether to file for bankruptcy. Our New York City bankruptcy attorneys provide the trusted legal guidance you need throughout the process. The following details what to expect, depending on the type of bankruptcy you file.
Considering Closing Your Business? Chapter 7 Bankruptcy Can Help
Bankruptcy can help protect you against creditor harassment and legal actions, such as liens, foreclosures, and repossessions that your business may be facing. A chapter 7 bankruptcy is referred to as a liquidation. It is often used in cases where a business plans on closing, allowing you to sell off remaining assets and settle secured debts while eliminating unsecured claims completely. Once you decide to file a chapter 7 bankruptcy, we will complete all the required paperwork. The following outlines important steps in the process:
Completion of your bankruptcy petition: This involves listing all assets, debts, and exclusions, which is both business and personal property exempt from your bankruptcy petition.
Mandatory credit counseling: You will be required to attend a mandatory credit counseling session before your bankruptcy petition is filed.
Filing of your petition: Once your petition is filed with the court, an automatic stay goes into effect. This prevents your credits from contacting you or taking any other action while your case is being resolved.
Meeting of creditors (341 hearing): You and your attorney will meet with a bankruptcy trustee, who will verify your identity and review your filing. Creditors have the option of appearing at this meeting and voicing any concerns they have over your bankruptcy filing.
Bankruptcy discharge: The court will issue a final bankruptcy order, which eliminates debts and closes your case.
Filing For Chapter 11 Bankruptcy
Whereas a chapter 7 bankruptcy is referred to as a liquidation, a chapter 11 bankruptcy is more of a reorganization. This is often the best option if you want your business to remain open, as it allows you to negotiate contracts and make new payment arrangements, in addition to eliminating certain unsecured debts.
Filing through the New York City bankruptcy court, it follows a similar process to the one outlined above until after your meeting with creditors:
Plan of reorganization: Rather than simply eliminating debts, you will need to file a plan of reorganization, outlining new payment terms of secured debts;
Confirmation hearing: This is where a judge approves, denies, or modifies your reorganization plan;
Payment to creditors: Once your plan is approved, you will begin making payments to creditors under your new arrangement.
Discharge: Once all payments are made, generally over the course of several years, you can request a discharge, which will eliminate any outstanding debts.
Contact an Attorney for Help
Bankruptcy provides a reasonable solution when your business is in trouble. Our New York City business bankruptcy attorneys are here to provide the trusted legal guidance you need throughout the process. To request a free consultation, call or contact the Law Office of Harry D. Lewis online today.